Clients
Financial institutions & accounting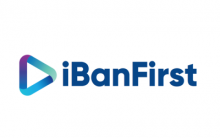 Public sector
Automotive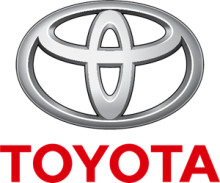 Energy
Technology & IT
Industry & manufacturing
Professional services & consultancy
Food
Testimonials
Not many agencies in the Belgian market that have a thorough knowledge of fintech and SaaS. FINN does.

Looking back, our best decision at the time was not to start with a new website and a refreshment of the brand. That was our plan at the time, but FINN said, 'Let's first focus on traffic to the site and to blogs - and only then tackle the visual identity and the website.' That required patience. Producing content takes a while, and then the traffic still needs to pick up. There are times when you think: we need to change the approach. But in the end we stuck with the strategy, and it paid off.

It has really become much easier to find customers in the last two years. Back then we were getting about two new customers a month. Today there are ten times (10x) as many: twenty per month. But our influx of candidates for job openings has also increased enormously - which has also significantly reduced our cost of recruitment. We have grown as a company, and people also tell us: you are very present, in a professional way. For me, that has been the most important lesson of the last few years: marketing and communication are connected to everything.

An agency represents a cost, so I had originally thought: one day we can do it all ourselves (laughs). Today I realize that FINN is not an ordinary supplier for us, but an important strategic partner. Everyone knows the principles of marketing, but FINN always manages to bring our questions back to a strategic basis and help implement them in a way that works.
"What differentiates FINN is that they make me think. When FINN tells me something about the context in which we're working or the trends and ideas dominating the world on any given day - I listen. Such insights are rare, not to mention valuable."
"We are super satisfied with the media training that FINN offered us. The team intelligently highlighted the areas for improvement, which gave us confidence for our contacts with media. FINN has managed to remove our last remaining doubts in media contacts. A surprising, spirited and effective training."
"We appreciated the obvious experience and expertise of the FINN team, your willingness to share your honest opinion and your help to keep the bigger picture in mind. Looking back, your strategic and tactical recommendations proved right on. We are a tech company with a specific culture, but your experience with other industries and clients provided insights that helped us bring our internal and external communication to a higher level.

During execution, your customer-centricity spoke for itself - always available, quick to respond, flexible and helpful when we faced intense time pressure. We particularly enjoyed your excellent proactivity on to do's and actions, and the attention to detail you brought to the work."